After many years of experience using simple trial and error, we have come to the conclusion that the best nutrition for our dogs is dry food from a guaranteed brand that is designed specifically for giant breeds that are growing. We have been using ROYAL CANIN MAXI JUNIOR for a long time for dogs up to eighteen months of age and achieving excellent results. Adding anything to the ration will cause it to become unbalanced (even calcium), unless, of course, you are following the recommendation of your veterinarian. Also, allowing your dog to become fat can be a source of problems, especially during active growth stages.
Ch. Arena de la Tajadera del Tío Roy

After growing is complete, we change to a product for adult giant breeds, ROYAL CANIN GIANT, which is designed to prevent stomach torsion and joint articulation problems. Our dogs like the large size kibble and it helps to keep their teeth clean.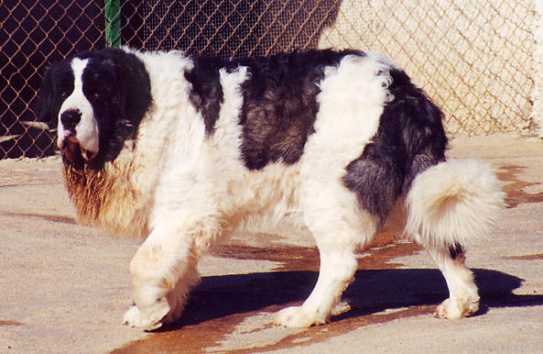 Oh Faneróptico de la Tajadera del Tío Roy

When the dogs reach the age of six or seven years, we begin to mix either ROYAL CANIN GIANT or ROYAL CANIN MATURE with ROYAL CANIN MIXER. These products keep the veteran animals fit so that they can enjoy a high quality of life. Please note that especial feeding precautions must be made with all giant breeds of dog. We always feed them from an elevated platform, such as a small bench or through. And it is best to exercise de dog before feeding, rather than after, and to split the ration into smaller portions. We split the fedings into two meals for adults and three meals (or more) for puppies over two months of age.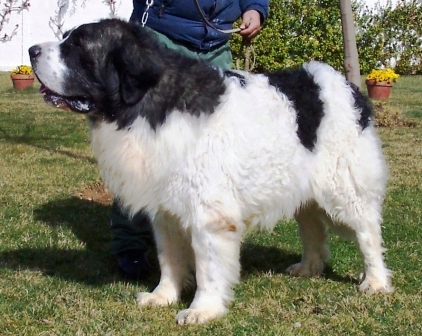 Onofre de la Tajadera del Tío Roy